Regardless if you select Print, Suede or Leather, all are shipped within next business day.
Our futon covers offer the following features: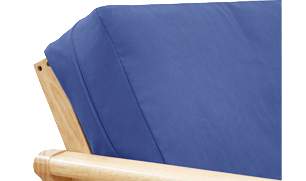 Box corner construction with marine grade, concealed nylon three-sided Zipper

!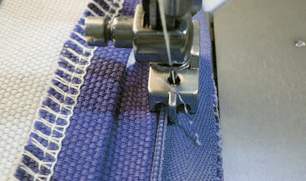 Serged edges for durability. Made by us in the USA! In stock - in all sizes and thickness options.
All futon slipcovers are also available with pillows.
Select from patterns below:
Custom Futon Covers
When looking to purchase futon covers—whether a traditional floral print, contemporary design stripe pattern, or faux leather covers—don't spend too much time on selection contest. First, consider looking into the overall visual appearance of your interior. Note that futon is a furniture, therefore fabric that is applied to cover the futon mattress is made from upholstery grade fabrics and usually will last as long as your conventional sofa bed or chair.
Our futon slipcovers are available in seven popular mattress sizes and feature a durable marine-grade zipper that is located on both the long and short sides of the cover, wrapping the long side and halfway on both of the short sides of the mattress. Futon mattress covers are not only protecting your futon mattress from dirt and spills, but it also enhances the appearance of your room. Use filters above to narrow your futon cover search by micro-suede, outdoor, faux leather, denim, floral prints, solid futon covers, and many other patterns or request a custom futon cover today. We have matching pillows and bolsters to match all futon covers on our website.