Daybed covers and pillow packs are shipped within next business day.
Our daybed covers offer following features: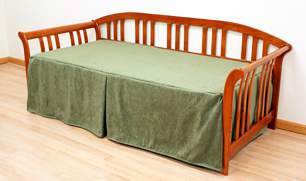 Features three sided skirt, a kick pleat in the front of cover and tailored split corners!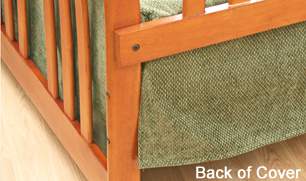 Back skirt. Made in USA!
In stock - All Day bed covers and pillow sets!
Select from patterns below:
Daybed Covers
Daybed covers and pillow packs are perfect additions to any contemporary or traditional bedroom decor. At Slipcover Shop, you'll find great designs and beautiful patterned daybed covers that will help your daybed obtain a look of sophistication.
No matter if you have the rustic look of wood daybeds or modern look metal daybeds, you will love the fact that our daybed covers can do wonders for your bedroom decor. Once you put on one of our daybed covers on to your bed, you will see an instant transformation. With our daybed cover, you'll keep your bed looking as unique and stunning as ever. Our Daybed covers are available in custom skirt heights.